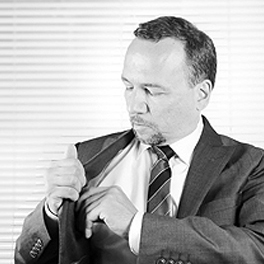 Percy Mueller
CEO
Mr. Mueller is a technology enthusiast form the first hours of Unix, Mac OS and Windows. Back in the 1990s he incubated the first German independent ISP in brackets magic web/VIAG Interkom. After gaining several experiences in the early global IT scene he founded Show Real 3D Computer animation and developed an own 3D engine at a time before Microsoft Direct X entered the global market.
His experience in computer simulation and artificial intelligence from the very first moments of the industry have let Mr. Mueller into the IT Consulting scene where he is giving advice to leading global corporations.
As founding partner Mueller leads Ultim group into the future of artificial intelligence and blockchain technology.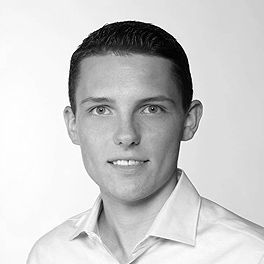 Sven Floeer
Partner

Mr. Floeer is a swiss-born entrepreneur and Partner of Ultim Group. The head of swiss-based SBC Management Group supervises numerous projects and initiatives in the german speaking DACH area. Floeer's core expertise lays in early entrepreneurial advisory and sales acceleration. Having found his first company at the age of 17, he nowadays fuctions in various Fintech and AI Start-Ups as strategic investor and furthermore as a valued networking partner for Ultim's high net worth clients.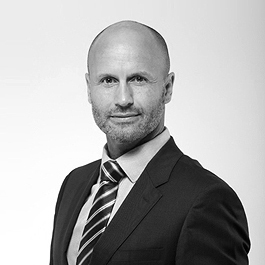 Michael Meyer
Partner
Mr. Meyer has extensive experience working with startups and multinational corporations alike. Before joining he worked as a principal consultant for EY Switzerland on various global projects. Furthermore Meyer is a founding member of the Swiss Incubation Center "Technopark" in Zurich.
At Ultim Group Meyer functions as a Partner for renewables and sustainable energy.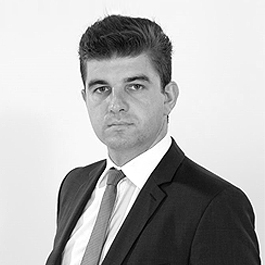 Robert Sevecke
Partner
Mr. Sevecke has profound experience within the software automation industry. He is founder and CEO of Exelentic, an advisory and implementation company for robotic process automation and artificial intelligence. Before joining Ultim group he worked as a management consultant for Synpulse on several multinational business and IT automation projects.
At Ultim Group Mr. Sevecke functions as a Partner for IT automation and head of consulting services and talent management.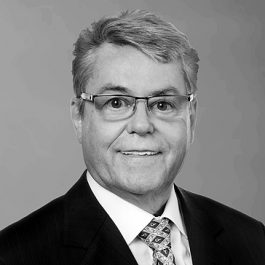 Eddie Egloff
Senior Advisor

After completing his commercial banking education, Eddie Egloff started his career in the international raw material business. His experience covers all the main divisions such as finance, currency trading, shipping and trading. As one of the founder members of the largest group in the raw material business, Glencore, he has had worldwide responsibilities in the field of non-ferrous commodities, mainly copper, zinc and lead, and, at a later stage, also in the soft commodities sector, including in grain and sugar.
He is presently performing a consultancy role in the field of mining and raw material production.Thanks to his decades of experience in the raw material business, he has acquired considerable expertise in the field, in addition to many important international contacts in the business sector.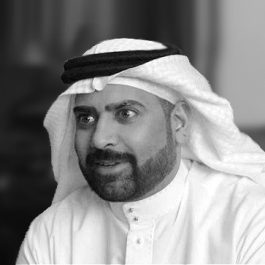 Mohammad Al Qureshi
Senior Advisor

Mohammad Al Qureshi has over twenty five years of experience working in finance, government sales, and technology. Prior to taking a position at Ultim, Mr. Al Qureshi was head of B2B & Governmental Sales for Apple Saudi Arabia, where he maintained a private Islamic fixed income fund and was in charge of global and domestic transaction settlements. From 2005 to 2012 he was the managing director of Emirates NBD, one of the largest banking groups in the Middle East, where he personally managed a private banking book of over AED 2.5 bln (equiv. USD650m), handled credit trust services for ultra high net worth individuals, managed cross regional relationships, and launched and maintained new investment opportunities such as private placement, IPO's and other SPV's. Prior to Emirates NBD Mr. Al Qureshi was also director of HSBC's GCC Markets where he personally managed a team of 21 regional private bankers  and reported directly to the CEO of HSBC Middle East. Mr. Al Qureshi's banking experience also extends to investment products, having worked as a senior broker and head of international equity at Arab National Bank and SABB, an associate company of HSBC.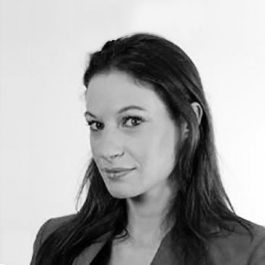 Carole Hoffman
Senior Advisor

Carole Hofmann is active in Company Building, Investment Management (PE & VC), Business Development and Project Management in the Finance and IT industry, with an extensive network in both fields. She (co-)founded and built a number of businesses and led large projects in software, web and mobile development in the TMT and finance industry. She is Founder & President of the WomenWay Association and Founder and President of the Female Founders Association – organizing the Female Founder Summit in Switzerland. Carole Hofmann has studied Psychology (psychological methods / information architecture) with a minor in Computer Science (Artificial Intelligence) and holds a M.Sc. from the University of Zurich, Switzerland.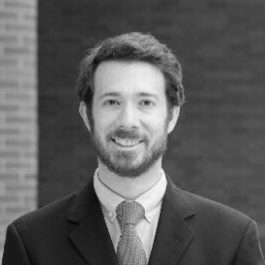 Zach Kozberg
Associate
Zach Kozberg is a seasoned business analyst with extensive experience evaluating new technologies for potential business opportunities and strategic initiatives and designing sustainable worldwide pricing models to grow corporate market shares and increase profitability. Zach is an expert at reducing a company's capital expenditures and optimizing management and logistics agility. His financial models have been used by numerous multinational companies to help determine optimal distribution strategies throughout Asia and Europe. He has Provided analytic and strategic support for Fortune 500 Companies and was instrumental in the creation of the largest digital cinema satellite network in North America.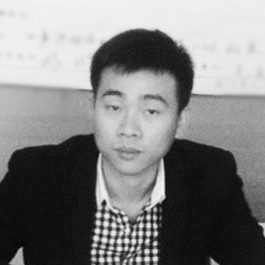 Kenji Luo
Associate

Kenji Luo is the founder of one of China's largest import/export companies, working with major multinational companies to distribute their products and services to the chinese market and/or source materials at cost. Mr. Luo possesses an acute understanding of the Chinese market, both import and export, and as such is able to intuitively shape manufacturing and distribution deals that are advantageous in the short and long term.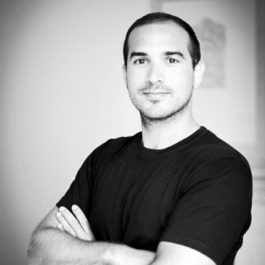 Sam Kohli
Associate

Sam Kohli is the founder of Paydoo, one of the largest card payment service providers for online merchants. Sam's primary experience is in the fields of finance & banking, and the financial technology industries. His established network spans the spectrum of banking entities and financial service providers, and he has a strong track record for brokering high-level deals.